+2 (02)26165755

Contact us
Talent Activator

Employee engagement
for productivity
and experience
75% of employees in the Middle East are disengaged with their Job Gallup.
Employee Disengagement has been increasing substantially year over year and companies are aware that something needs to be done. However a lot of organizations train their people both junior and senior, using outdated managment practices that are no longer relevant in the world we live in right now.


Usually companies react by
1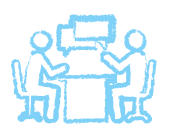 Coaching and developing talent as tool to fixing the weaknesses of people.
2

Trying to drive employee motivation by reward and recognition.
According to a research by GALLUP

people who learn to use their strengths everyday have 7.8% greater productivy.

Teams who recieve strengths feedback have 8.9% greater profitability.

People who focus on their strengths are Three Times as likley to report having an excellent quality of life.

People who focus on their strengths are Six Times as likely to be engaged in their jobs.
According to research by MIT
When it comes to simple straightforward tasks or physical tasks, financial rewards work perfectly fine to motivate people to do more. However when it came to tasks that required the simplest elementary cognitive application, a shocking result showed up: The higher the financial reward people received the lower the output they generated in terms of volume and quality.
In the times we live in, the knowledge age people need 3 things in order to be motivated "Autonomy, Mastery and Purpose".
Why is eliminating disengagement important
Companies with high engagement compared to companies with low engagement have:
The TALENT ACTIVATOR workshop
The Talent Activator Workshop is built on the latest researches of neuroscience, behavioral psychology and how the human brain works with respect to engagement, learning, motivation, growth and high performance. It also incorporates some of the latest management practices by Tom Rath, Marcus Buckingham and Daniel Pink.
The workshop is highly interactive and provides the learners with a lot of practical tools that will enable them to smoothly implement what they learned on the Job.
TALENT ACTIVATOR FOR MANAGERS
The Talent Activator for Managers Workshop shows participants how to lead their teams and team members according to their strengths and motivate them towards achieving their goal by using motivation 3.0.
DURATION 2 DAYS
By the end of the workshop team members will learn how to
Intentionally use their strengths and strategically leverage them to mitigate the weaknesses of the team.

Create strategies for increased team performance

Build strengths based partnerships that invite creativity and engage the strengths of every team member
DURATION 2 DAYS
TALENT ACTIVATOR FOR TEAMS
The Talent Activator for Teams Workshop provides skill-building opportunities, which allow team members to learn to capitalize on their strengths, to spend less time in toxic behavior, and more time functioning at interdependence.
DURATION 1 DAY
By the end of the workshop team members will learn how to
Intentionally use their strengths and strategically leverage them to mitigate the weaknesses of the team.

lead a team based on strengths

how to spot strengths in their team members and how to engage them accordingly


DURATION 1 DAY
Delivery Options for Both Programs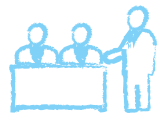 The Talent Activator program helped me to understand and spot talents and strength in each person, how to make use of it and obtain much better results and outcomes by focusing on strengths. Especially the coaching module can be implemented not just in work but also in all aspects of life and dealing with different types of people.
Ramy Fahmy
The brilliance about this program is that it gives you the ability to see how to make things happen either with your colleagues, manager, or even yourself. It helps you see how to turn ideas into actions. I recommend each and every one to attend the program.
Mohamed Khedr Baydoun
The program opens your mind to new ideas, and ways to manage your team, especially by focusing on developing their strengths.
Amr El Hossany